Our experienced and expert team can help you find just the right office furniture for your needs and budget. Contact us today.
419 Albert St.
Stratford, ON N5A 3L3
Monday – Friday
8:00am – 5:30pm
Weekends/After hours
by appointment
JOIN OUR MAILING LIST
Want to be the first to find out about sales, promotions, new brands and hot products? Simply join our Festival Furniture mailing list.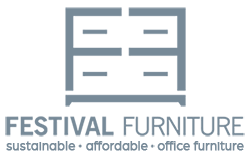 419 Albert St.
Stratford, ON N5A 3L3
Mon  8:00am – 5:30pm
Tue  8:00am – 5:30pm
Wed  8:00am – 5:30pm
Thu  8:00am – 5:30pm
Fri  8:00am – 5:30pm
Weekends/After hours
by appointment